Lakeland – Large City, Small Town Feel
A city once known largely for citrus growing and phosphate mining, Lakeland has transformed itself into a growing community of large corporations and small businesses, entertainment, and tourism. Located thirty-seven miles east of downtown Tampa, Lakeland is the largest city between Tampa and Orlando.
In a recent interview with Chrissanne Long, CEO of Maximize Digital Media and founder of Lakeland Business Leaders (LBL), Chrissanne explained that Lakeland is unique because of its "philanthropic culture, vibe, and local engagement" among the members of the community. She went on to explain that she founded LBL because Lakeland "had a need for dialogue and a way to connect digitally for small businesses". Her goal in creating the organization has been "to make relationships/connections easy and inclusive among business owners".

As a Lakeland linchpin and recent Mayor CityMakers award winner, I asked Chrissanne Long how she would describe Lakeland's Culture. She said she would describe Lakeland as having a "small town feel where everyone can have one on one conversations and is able to find common goals that make everyone feel welcome." She went on to say that the "old guard is moving out of the way for outsiders to come into town".
Chrissanne mentioned that a few of her favorite events in Lakeland include, but are not limited to,"Camp Fire Derby Party (Kentucky Derby Watch party and silent auction), Viste Ball casual golf event, and The Swan Derby paddle boat races." Some other events that take place in downtown Lakeland regularly are the Second Thursday Food Truck Rally, a themed First Friday, and a weekly Saturday Curbside Farmers Market.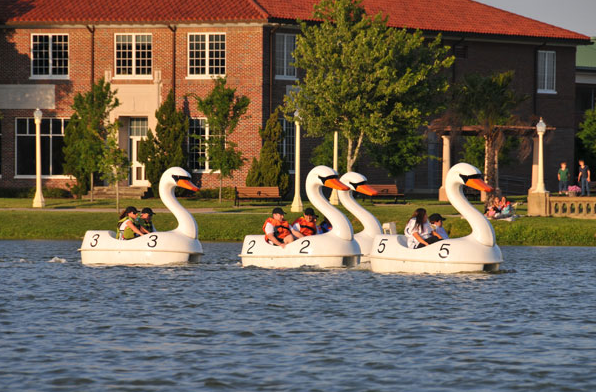 The dominant feature of Lakeland is the city's many lakes, thirty-eight named ones to be exact. Lake Hollingsworth, Lake Mirror, Lake Gibson, and Lake Morton are the four major lakes upon which the city and culture has been built around. Each year, the city hosts multiple events in and around its lakes. The four main lakes are surrounded with walking trails, parks, and gardens.
You can walk, jog, bike and watch the sunset around the 3 mile path of Lake Hollingsworth. Lake Gibson, which serves as a seaplane base with a 7000 foot runway, also has a public boat ramp and is a popular fishing destination.

Lake Morton has surreal views and is the destination of many birds, the Polk Museum of Art, and an assisted living community named Lake Morton Plaza.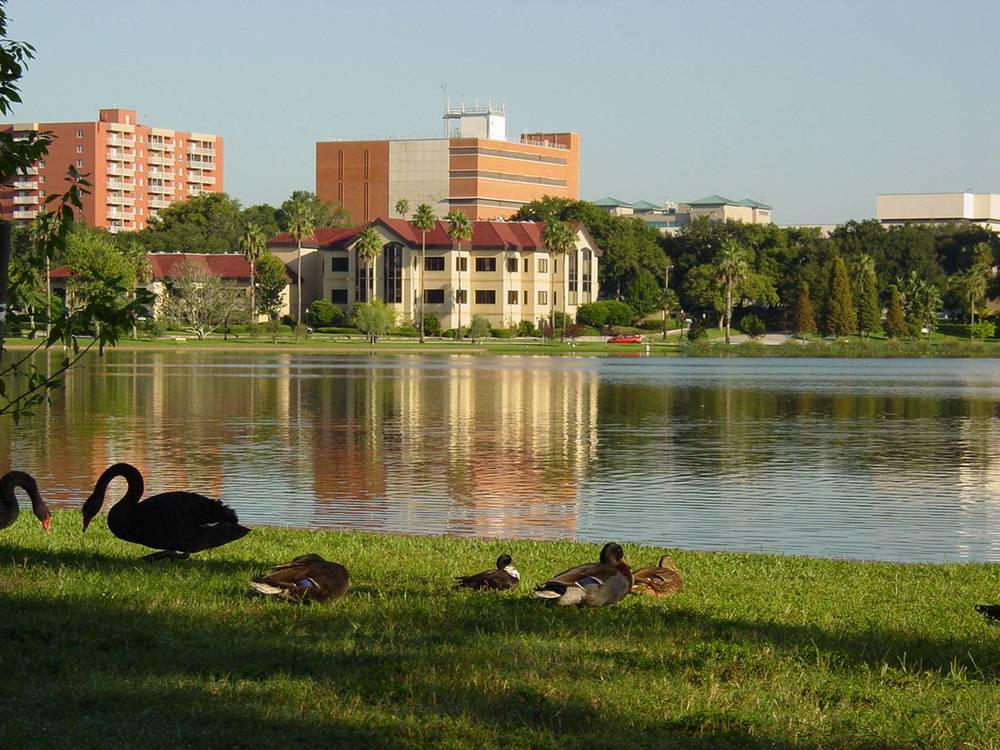 Located in the heart of downtown, Lake Mirror and its Promenade is the crown jewel of Lakeland. It is surrounded by an Ampitheater and sculpture and hosts many city events including a classic car show, concerts, movies, the annual swan derby, and many other events. Built around Lake Mirror is Hollis Gardens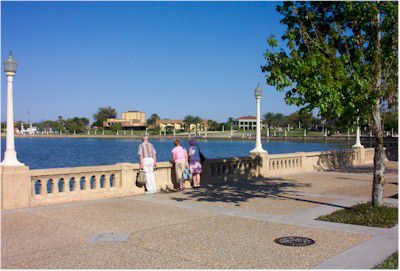 The focal point of downtown Lakeland is the Historical Munn Park with big trees, green spaces, fountains, benches and a monument. The park is a great place to eat lunch, conversate, and relax. The city park is surrounded by some long established businesses and restaurants like Polk Theatre, Divicious Deli & Coffee Shop, Harry's Seafood Bar and Grill, Palace Pizza, The Terrace Grille Restaurant, Molly McHugh's Irish Pub, many other various businesses.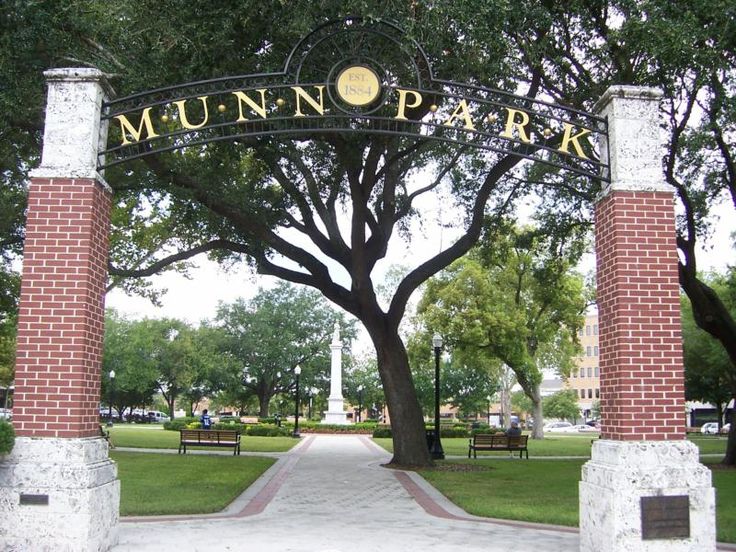 Lakeland has made a concerted effort to revitalize downtown traffic with the addition of several newer restaurants and businesses including Posto 9, Purple Onion, Chop Shop, Black and Brew, Patio 850, My Office and More, and Maximize Digital Media and others.
Other popular Lakeland attractions are Sun 'n Fun International Fly-In Expo at the Lakeland Linder Airport, Lakeland Magic (NBA G League), Lakeland Tropics SC, Detroit Tigers Spring Training, and Circle B Bar Reserve, Polk Museum of Art, Safari Wilderness Ranch, Silver Moon Drive-in, local craft beer bars, and local coffee shops.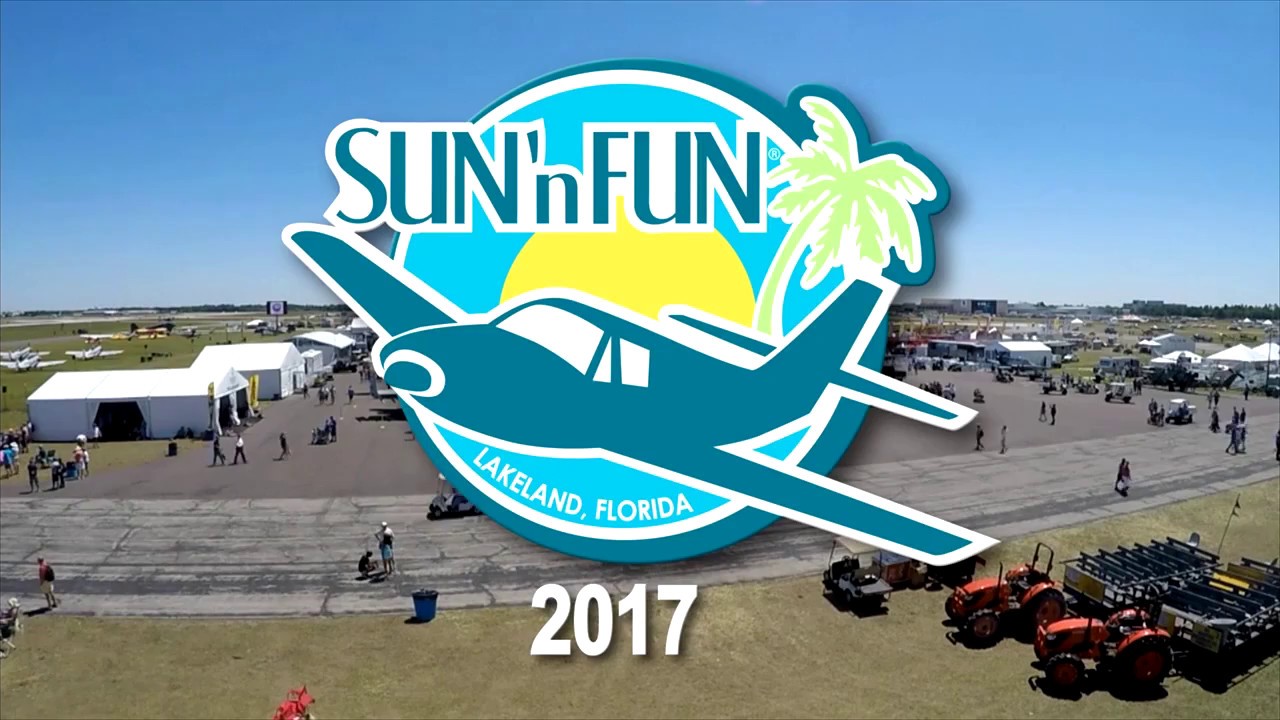 Lakeland is still growing and has come long way from the Phosphate mining and citrus growing days, transforming itself to a business city, transportation hub, and education city. The largest employers of Lakeland are Publix Supermarkets, FedEx Freight and Services, Saddle Creek Corporation, Amazon, Geico, Rooms to Go and Lakeland Regional Medical Center.
The city encompasses 9 higher learning colleges/universities and 4 sources of public transportation including a Greyhound Terminal and an Amtrak Station.
No matter what your interest is, Lakeland is sure to fulfill your interest. If by chance, it does not have an event or business that matches your interest, then become involved with the city and start your own business or help create a new event. The city managers and residents are open to new ideas, new events, and new businesses.
Written by Ryan Odenweller
(863)271-7882
Ryan.Odenweller@kw.com
For more information about Lakeland, go to:
https://ylakeland.com/entertainment/50-things-to-do-in-lakeland/
http://www.downtownlakelandfl.com/
http://www.visitflorida.com/en-us/cities/lakeland.html
Sources:
https://en.wikipedia.org/wiki/Lakeland,_Florida
https://ylakeland.com/entertainment/50-things-to-do-in-lakeland/